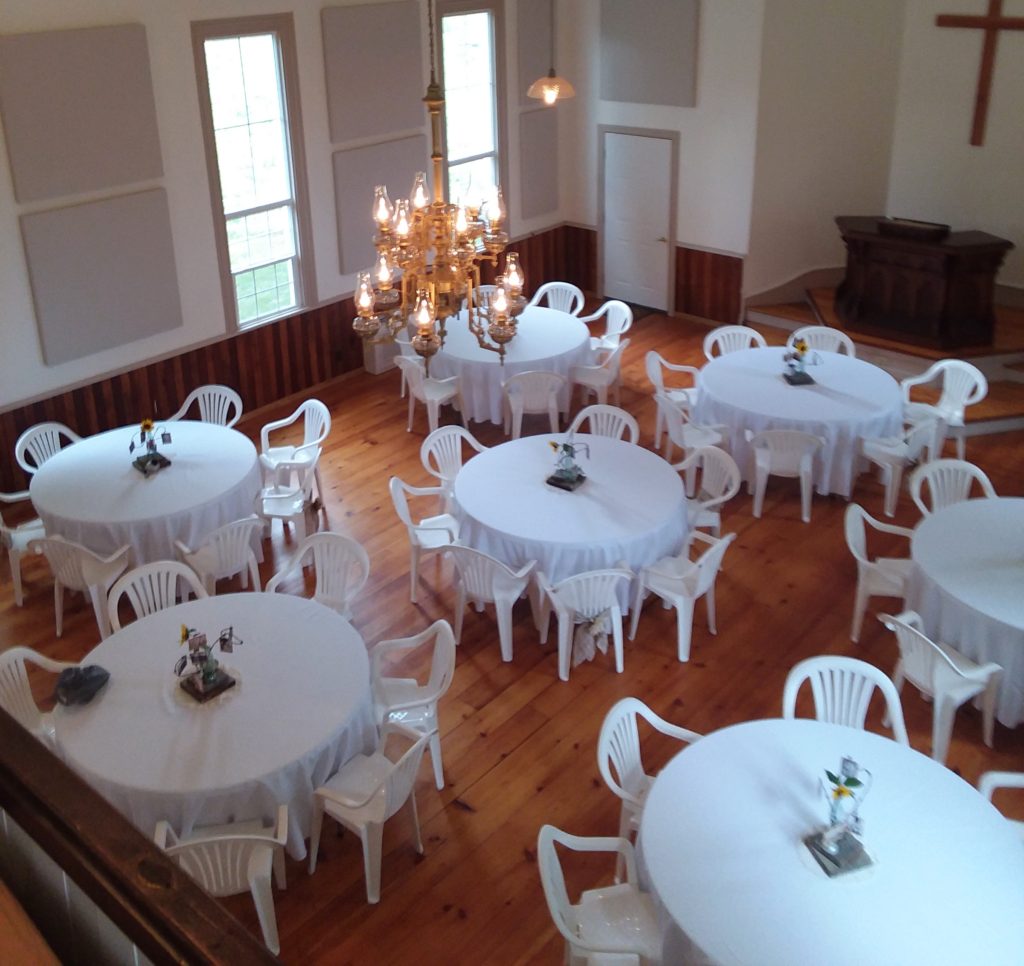 The Church at the Old Oak offers inside and outside event locations. As our guests, you will have access to the entire two-acre property for your event whether it be a country wedding, a family or class reunion, concerts, baptisms, receptions, dinners, meetings, or retreats.
Located just off a paved, secondary road, this historic church venue is easily accessible. However, it is situated a safe distance away from traffic making it ideal for child-friendly events. The property's large yard provides the perfect setting for single or multiple, small to large tents and offers opportunities for leisurely lawn games during parties or reunions.
Nearby lodging allows our clients and their guests to stay close to the grounds. Additionally, local attractions, such as maple sugar camps, downtown shopping, restaurants, and more are located within an easy and scenic 10-minute drive.
Our partners include a musician, a photographer, a caterer, and a print designer, who are ready to offer their services to create your ultimate special event.
The Church at the Old Oak also includes:
air conditioning
a newly renovated interior
four distinct seasons
handicap accessible bathrooms
If you have questions or would like more information, please feel free to reach out to us. We're excited to welcome you to The Church at the Old Oak.