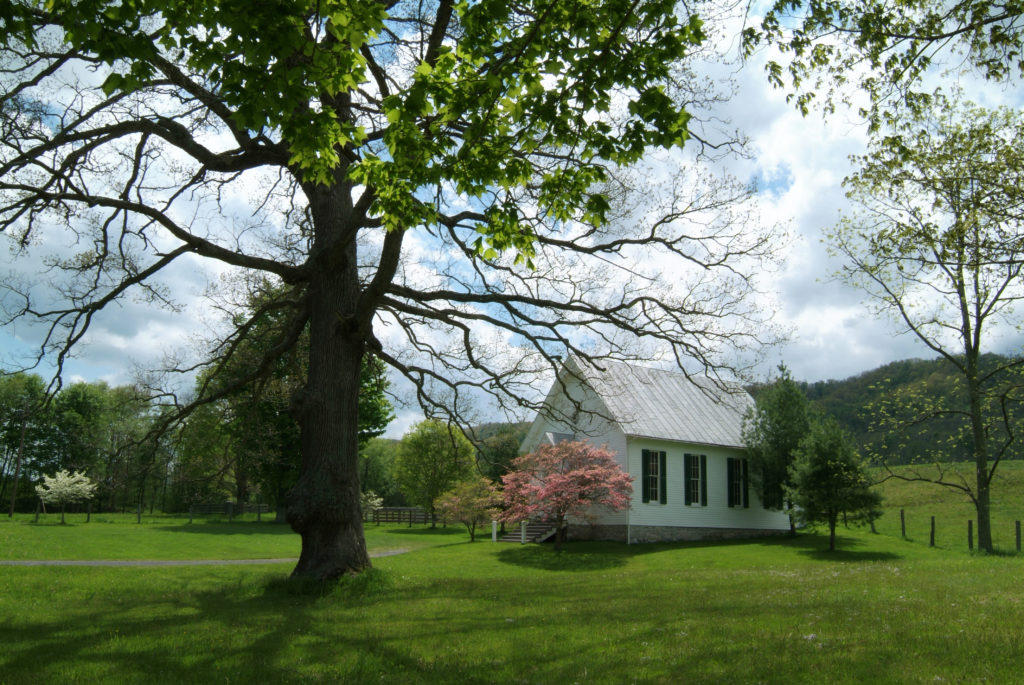 The Church at the Old Oak, organized in 1831 and formerly known as Pisgah Presbyterian Church, is one of the oldest churches in Highland County, Virginia, which includes the towns of Monterey, McDowell, and Blue Grass. Over 180 years ago, a local family, the Stephensons, donated land for Pisgah. Two Stephenson brothers each gave land from their farms to create the quaint, country church. The current building, which was completed in 1878, is the second structure built on the site, and the pulpit was built out of lumber from the original building. Generations of Stephensons, including the current owner and his daughters, grew up and attended services in the church. When the congregation dwindled to nine, the church decided to close, and Jim and Debbi Stephenson, owners of the adjoining farm and descendants of the original Stephenson family, took ownership of the special property.
Today, the small, historic venue has been renovated to host events, such as weddings, anniversary parties, baptisms, receptions, parties, concerts, fundraisers, and more. This special setting offers the opportunity for intimate gatherings on a quiet back road amidst beautiful mountains and under the big skies of Virginia's Western Highlands. Located in the iconic Blue Grass Valley of Highland County and near the Shenandoah Valley, this rustic, yet elegant, setting is situated in the middle of rolling hills, picturesque mountains, hayfields, and pastures. It is a unique, four season venue offering charming outside and inside event spaces with nearby attractions including hiking, biking, maple sugar camps, downtown shopping, themed events, and more.
The Stephenson family, as well as many other local families, have made beloved memories in The Church at the Old Oak. Now, they're opening it up for you to create memories of your own!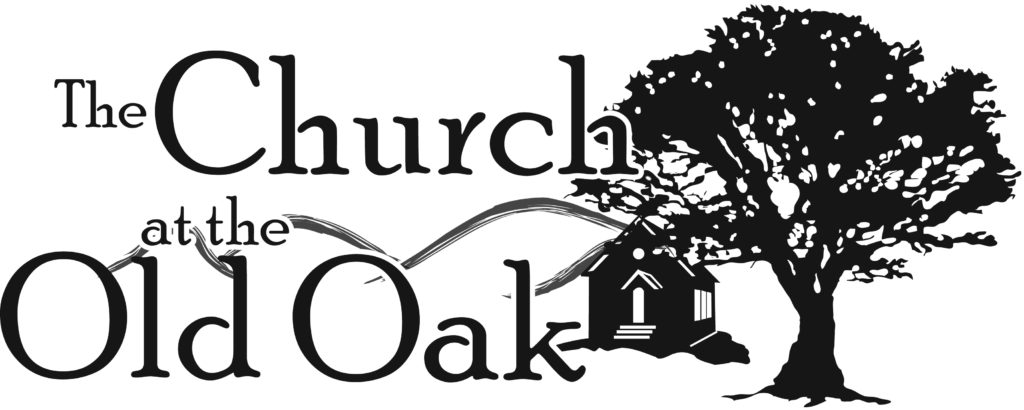 Website By: Sundance Media & Design